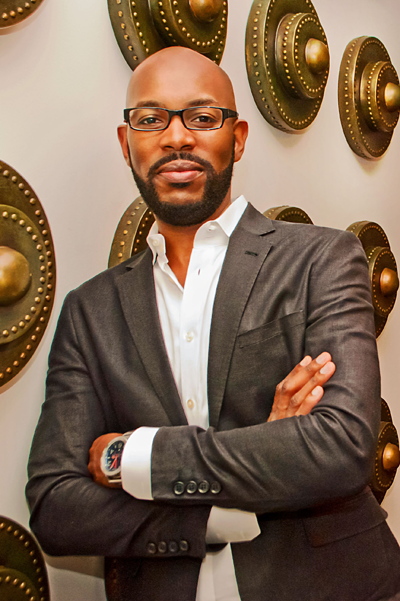 Kelvin is a ICF Professional Certified Coach, Energy Leadership Index Master Practitioner and a specialist in the Core Energy Coaching ™ process, which helps bring out the potential in a client, be it a person, couple, family or corporation. This process is done by emotionally connecting the client's inner purpose and passion to outer goals and strategies to bring about extraordinary and sustainable results. He has spent over 16 years Engaging, Empowering, and Educating people and businesses with the strategies and tools they need for real transformation. It was through his many years in corporate America and various religious organizations where he perfected and developed his natural intuitive ability, authentic and transparent approach to transformation. These abilities allow him to connect with his clients immediately, understand the core challenges they face and help them to deliver the real results they seek.
He is the Founder and President at POSITION Consultants where they believe "Everyone needs Someone to believe in their Dreams". POSITION Consultants is a small specialty business, which delivers transformative and lasting results for its clients through Executive Leadership and Personal Development Coaching, The Power of POSITION™ empowerment workshops and POSITION for Success™ soft skills business training.
He is a Professional Coach and Energy Leadership Index Master Practitioner, having received training at iPEC – Institute for Professional Excellence in Coaching, one of the top coaching schools in the country and a member of the ICF-International Coaching Federation. He is a licensed Minister, a Professional empowerment speaker and a member of the National Speakers Association US and DC chapter. He is a Lifetime Member of the World Wide WHO's WHO and is included in the 2013-2014 EDITION OF THE WORLDWIDE WHO'S WHO REGISTRY OF EXECUTIVES, PROFESSIONALS AND ENTREPRENEURS. He has worked for several Fortune 500 companies such as Toys R US, Inc., Chico's-White House/Black Market, The Body Shop International (where he was responsible for marketing strategies and operations in the US, Mexico and Canada) and most recently he was with Under Armour, where he oversaw all retail brand-marketing efforts. His reputation is built on a track record of success.
Kelvin is also a dedicated father, volunteer and philanthropist. He has also recently written his first book, entitled: "The Power of Position™ -21 Days of Self-Reflection.  He has also completed his first empowerment CD under the same title as the book. If you are serious about transformation, obtaining measurable and sustainable results in your life, business and organization Kelvin is the one to call. Get ready to be transformed!
MISSION STATEMENT
To ENGAGE you with new strategies and techniques to achieve the results you desire. To EMPOWER you to eliminate the blind spots and overcome the roadblocks that keeps you from living the life of your dreams. To EDUCATE you so you can take powerful actions that lead to transformative and lasting success in all areas of life.
VISION STATEMENT
To ENGAGE, EMPOWER and EDUCATE millions of people, businesses and organizations everywhere on how to create clear pathways and strategies that lead to transformative, measurable and lasting success.